UAE Cargocare – Your Cargo, Our Care.
Our Mission
Deliver environmentally and responsible client solutions, we aim continuously for improvement of the logistics supply chain. With our high ethical standards, we ensure high quality of services.
Our Vision
With our highly developed IT shipping center solution, we digitalized the supply chain. We make your information visible, trackable and accessible 24/7 365 days.
UAE Cargocare has been established as one of the International Freight Forwarding / LCL Consolidator and Projects in port of Jebel Ali, United Arab Emirates.
Our aim is to achieve as an global logistics player and our experienced & dedicated Team is geared up to provide a comprehensive and customized service at reasonable prices to our esteemed and centric client approach. With a wide network of agents and associates worldwide we guarantee the highest level of professionalism and effectiveness.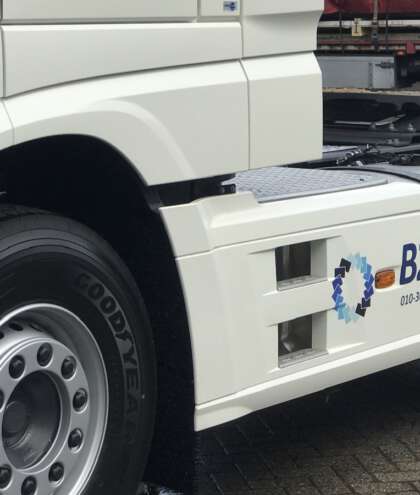 UAE Cargocare
Your Cargo, Our care.
How can we assist you?
Please reach out to us, we can assist you in any cargo solutions and advise! Our team will be happy to assist you and help you out. We are just a click away!
Better logistics solutions for you, Imagine what we can do for your business.
Our global logistics expertise, advanced supply chain technology & customized logistics solutions will help you analyze, develop and implement successful supply chain management strategies from end-to-end.
We are known for our ability to handle every last detail of our customers' particular logistics and forwarding needs, UAE Cargocare takes care of all your logistics demands.
Transparent Pricing
Excellent service with a transparent pricing model for the logistics services provided. We strive for quality and performance at the right price
Real-Time Tracking
You can track your cargo, anytime and anywhere with our software.
Tailor made logistics software
With shipping center you are in the control seat with your own cargo. Traceability, accessibility is of utmost importance to us.
Safe, Secure and fast Delivery
You benefit from every innovation, whether it involves a simple extension to our Air and Ocean Freight products, whether it means a development in warehousing.
Customer centric approach
Everything we do is tailored to our customers' needs. We are proud of our commitment to the highest levels of customer service.
Excellent customer service
All of which explains why you'll find a team of outstanding support professionals at UAE Cargocare. We are ready to apply our passion for solutions in support of your business, 24/7, 365 days a year.
Reliable logistics
You benefit from our experience in delivering effective solutions to the complex global supply chains of some of the world's biggest corporations.
Recent Articles
Follow our latest news and thoughts which focuses exclusively on
insight, industry trends, top news headlines.

Worldwide Cargocare Branches
Phone: +971 4568 6272
Email: sales@uae-cargocare.com
Address: P.O Box 341877 Fortune Tower – Office 803, Jumeirah Lake Towers, Dubai United Arab Emirates
Hours: Sunday – Thursday 08:00 – 17:30
Phone: +31 10 307 0338
Email: sales@b2l-cargocare.com
Address: Nieuwesluisweg 240, 3197 KV Botlek Rotterdam, The Netherlands
Hours: Monday – Friday 08:00 – 17:30
Phone: +44 1394 671 775
Email: tom.jackaman@rbf-cargocare.com
Address: Unit 8, Summit Business Park, Langer Road, IP11 2JB, Felixstowe, United Kingdom
Hours: Monday – Friday 08:00 – 17:30
Phone: +44 1375 678 343
Email: andy.tomlinson@rbf-cargocare.com
Address: 3rd Floor Manorway House, The Manor Way, SS17 9LA ,Stanford-Le-Hope, Essex, United Kingdom
Hours: Monday – Friday 08:00 – 17:30
Phone: +44 1784 473815
Email: deryck@burhill-cargocare.co.uk
Address: Hellmann House, Lakeside Industrial Estate, Colnbrook by-pass, SL3 0EL, Slough Berkshire, United Kingdom
Hours: Monday – Friday 08:00 – 17:30
Phone: +44 1543 728 437
Email: steve.clifford@rbf-cargocare.com
Address: Unit 7 Key Point Lower Keys Business Park Hednesford, WS12 2FN, Staffordshire, United Kingdom
Hours: Monday – Friday 08:00 – 17:30
Sign up for our newsletter.